Baseball, baseball, baseball…that is all that is ever talked about at my house! My husband and soon to be 8 year old son are obsessed with it. They love going to watch the Padres, we live in San Diego, and since my husband is still unable to drive I get the pleasure (said sarcastically) of going with them to each game. Now, don't get me wrong, I like going to games, mainly cause of the nachos and cotton candy…but I like the option of just sending my boys so I have alone time to craft at home!
One project for this summer is to redo my son's bedroom. He of course wants a sports theme, with an emphasis on baseball! I saw a sign at Hobby Lobby that had all the MLB logos on it and knew my son would love it! Instead of buying it, I decided to try and make it. After showing a picture of the sign to my husband and son, they thought it would be amazing if I could do a sign where they could move the logos around depending on the teams standings. Oh great…sure, no problem, I can soooo do that! Yikes!!!
After much contemplation and sleepless nights (no not really) I came up with a game plan, that included many steps, of how to do this interactive sign. It wasn't til the sign was complete that I realized what an amazing (if I do say so myself) sign I had designed and made for my son!!!
Even though this sign took forever, I had a great time making it with my son!
Step 1: Assembling the wood.
Deciding on the size of the sign took me forever!!! I, of course didn't have the exact wood I wanted, so I had to improvise. I knew the sign had to be quite big to hold all the logos. So, I ended up putting 5 pieces of wood together to get my sign of 23x27! Then I screwed on a couple small pieces of wood, on the back, to hold them together.
I used: 2 pieces of 1x8x23 wood, 1 piece of 1x6x23 wood, and 2 pieces of 1x4x23 wood. I don't know if you know this but when you buy a 1x8 or whatever size you buy, when you measure the wood, it is actually a lot smaller than what they say. So like the 1x8 will measure at a little over 1x7! You learn something new everyday, huh?
Step 2: Stain the wood.
Step 3: MLB Logo.
Yay! I finally figured out how to open a .jpeg in my Silhouette program!!! So happy! Once I figured that out, I found the MLB logo and cut it out on vinyl to stencil onto the center of my sign. First I painted the player white. Then once that dried I put the vinyl back over him and painted the other colors. I really love how the logo turned out!
Step 4: Cutting metal and attaching to sign.
This was probably the hardest part of the sign, at least the most painful. My thumb and hand still hurt! :( Cutting metal sheets with scissors is not easy, if you know of a better way to cut them PLEASE let me know! Amazingly enough, I cut them perfectly straight. Yeah right! But hey … I did my best. The sheets were not the right length so I had to do 2 on each board.
To attach the strips I used rubber cement, which didn't work all that well, but I didn't really need the glue to be great since I was going to nail them into the wood anyway. I used finishing tacks to hold the metal in place.
Step 5: Team logos on wood squares.
There are 30 MLB teams so we had to cut 30 pieces of wood which we cut at 2.5 x 2.5 to make squares. Next my son helped me paint the sides of the squares blue for the American League and red for the National League. If I had to do this over again I would paint the top of the square as well.
As the wood squares were drying we found all 30 logos and used the 'print and cut' feature on the Cameo! Have I told you how much I love my Cameo? It is the greatest invention ever! Hmmm…that may be a little extreme, but it is pretty awesome. Anyway, back to the logos. I thought I was SO smart having the Cameo cut the logos for me into perfect squares so I could put them right on top of the wood squares I had cut out. Smart, right? Well, it would have been if I had made the squares smaller on the Cameo, but NOOOO, the squares the Cameo cut were too big so I had to use a paper trimmer after all! Ugh! Sometimes I wonder about myself!
Then I used Mod Podge to attach the logos on the wood squares and then put a couple coats of Mod Podge over the top. It worked great with the blue paint, but the red paint kept bleeding onto the brush.
After the Mod Podge was dry my son attached magnets on the back of each team. Some of the magnets aren't sticking very well to the wood, so I will probably have to go back and glue them on.
Step 6: Adding the final touches.
The center needed a little more, so using the Cameo I cut out 3 different sizes of baseballs on vinyl. I then used the 'print and cut' feature on the American and National League logos which I then attached with Mod Podge. Oh and last but not least cut out the words WEST, EAST, and CENTRAL to signify the different divisions in each league.
How fun is it that the teams can be changed around depending on their standings?
This took a lot of time and effort, but it was totally worth it to have my son tell me that it is even way better than he had hoped for!
Once his room is done, I will post a pic of it on his bedroom wall. I can't wait to show you more things I am working on for his sports themed bedroom!
Any boy, big or small, would love to have this MLB standings sign!
Linking up at these amazing sites: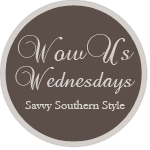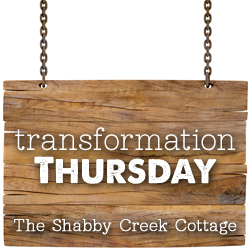 http://www.skiptomylou.org/2012/07/02/made-by-you-monday-107/